Okay, I confess. I am, unabashedly, a cheapskate. BUT I think I?m more than generous to people I adore. I?m just stingy when it comes to things that I consider luxury, things that my 9 to sawa job couldn?t afford after paying all those bills. I?m writing this down because I noticed that most of the books I have lying around are from book sales all over. E and I just couldn?t resist their calls. You know, buying those books is like adopting unwanted mutts. You just couldn?t say no.
Here?s some recent and not so recent purchases: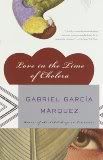 I'm currently reading this book. I bought it for P200 at a book sale in UP. It's not that cheap for my standards but it was never used. There's just a small dog ear on the bottom part of the cover that's why they gave it away at that price. My friend said it sells for 400 bucks in bookstores.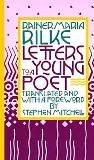 I got this for P50 brand new last December from a National Bookstore warehouse sale. We went nuts over bargain books. We were supposed to see a movie in Shangri-La but ended up hauling bags and bags of books.
Another Book Sale find. I think I got it for P40.
Last night, E and I were looking to buy a knife to peel the mangoes we bought. We found a knife worth P15 plus 5 books worth P10 each at a thrift shop near our place. These are two of the ten peso books I picked.
So you see, the best things in life may not come for free but they can come cheap.