BR, Louie and I got a little crazy and took some tests on http://www.quizgalaxy.com.
Here's some of mine:
My celebrity match. Definitely cute but I'd prefer Adam Brody anytime.

Your celebrity match is Jake Gyllenhaal. You like your men shy and charming.
What my nametag would look like. I actually took the "What will your epitaph say?" test but it's kinda freaky so I'd rather not post it here.

Move over Darna!

You are SuperGanda.
(Your alter-ego is Myla)

Your super-hero ability:

Shining your magic ring into the sky causing your intergalactic gang to come and back you up

Surprise, surprise..

Your hidden talent is writing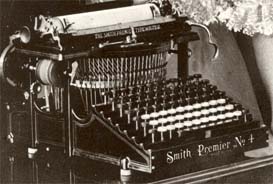 Your hidden talent is writing. You have a unique way of viewing the world and are able to express your thoughts eloquently on the page. Some people might think that you are weird, but you are just the next Pulitzer prize winner

Take this quiz at QuizGalaxy.com
Hehe, wishful thinking.

You will be famous for writing
a national bestseller

You are very observant and tend to be the wallflower at parties. You are intuitive and know just how to communicate everything that you are feeling to those around you.